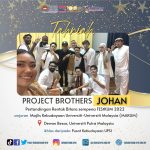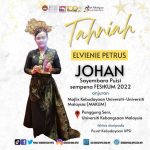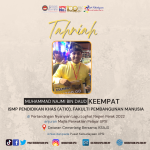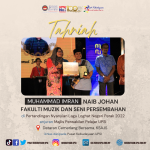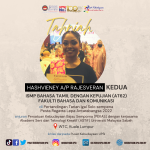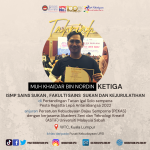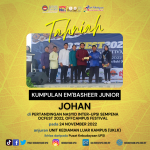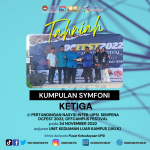 As a Center Of Excellence in our beloved UPSI, we will ensure you achieve success with the activities you participate in supporting university motto "Cemerlang Bersama".
Arts & Culture Calendar 2021
January 6

Arts & Culture Clinic
Double Paddle Drum Lesson
March 7

Rentak Bitara Online
March 24

Arts & Culture Clinic
Guitar Amp & Sounds Setup & Multi Effects
May 25

Show Biz & Creative Forum
August 18

Guitaris Top Band Story
October 7

IPT Pantun Festival 2021
18 - 20 October

Manifestasi Cinta Agung
December 15

Arts & Culture Clinic
Bass 'Groove & Technical Playing ' by En.Anuar (Ahoi)
"No matter how sad, happy we are, time will not wait for us and will continue to pass. Don't stop making the most of the time you have."


"Small CHANGES can make a big DIFFERENCE!"


"Let the shadows chase you, don't ever chase your shadows."


"When you were born, you cried and people around you smiled. Live your life until later when you die, you smile and people around you cry."


"We don't have to be great to start, but we have to start to be great."


"Live this life by walking, not running because life is a journey not a race."


"Be not afraid of going slowly, be afraid only of standing still."


"Talent is a gift, which only god shall judge''
Last Update 23-03-2023 Copyright © 2023 Pusat Kebudayaan UPSI. 
Best viewed: Mozilla Firefox, Chrome, Internet Explorer 11 and above with screen resolution 1920×1080
Security Policy | Privacy Policy | Disclaimer